THE ALTAR MISSION
Guiding you to live a greater life with God, yourself and your most valued relationships through life-shaping fly fishing retreats and outdoor adventures.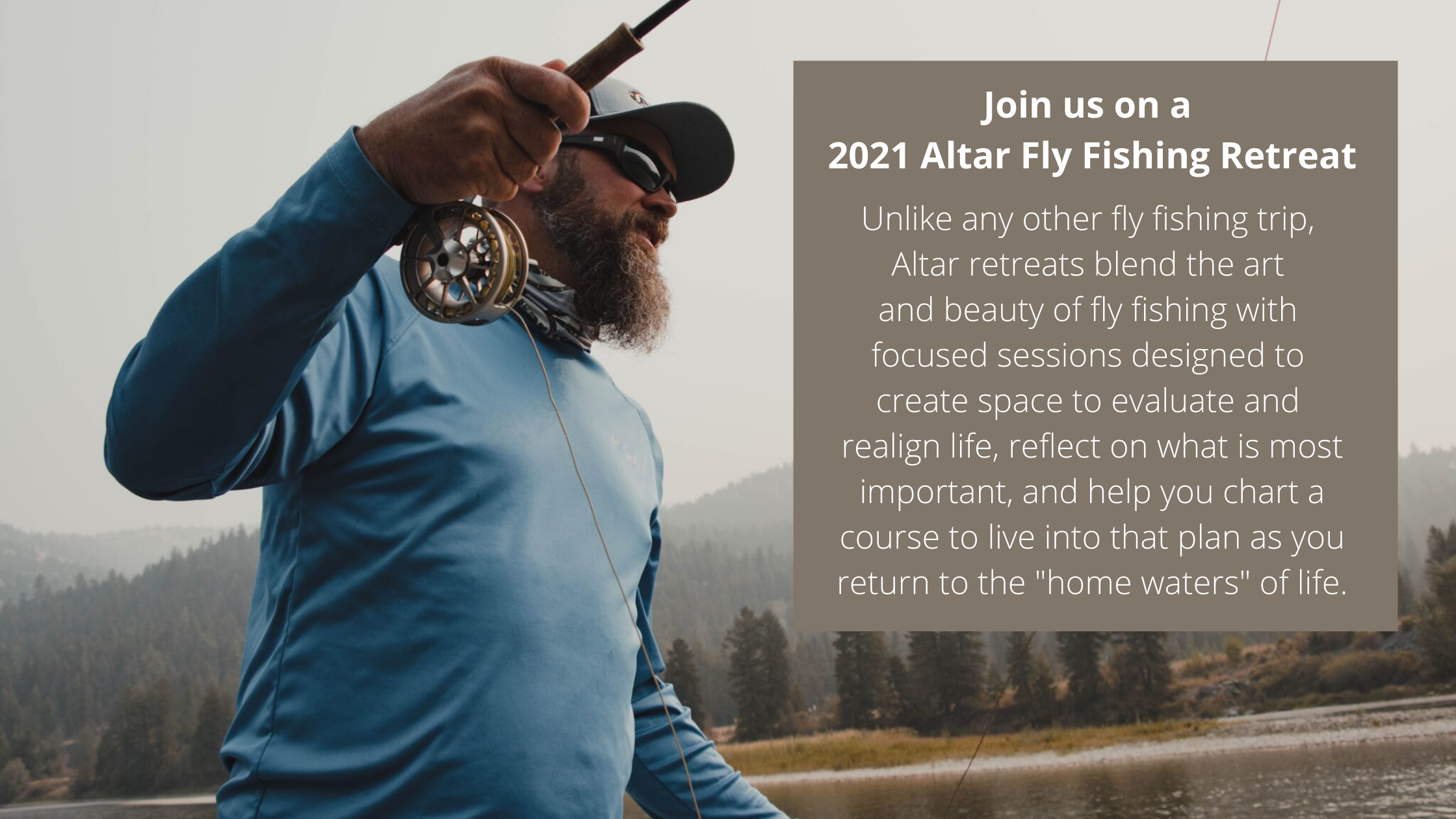 TESTIMONIAL
"This retreat was nothing short of awesome for me. Connecting with other leaders that face the same challenges as I do was very valuable. We learned from each other. We opened up to each other. We learned to focus on developing one's soul. And the coaching we received was tremendously valuable. I would highly recommend this to anyone looking to hit the reset button and improve their relationship with God, while becoming a better leader." - Aaron | 2020 Soul of a Leader Trip
Jesus was doing something amazing...He was walking on water. The disciples, watching with amazement in the secure confines of a boat, heard Jesus call Peter out of the boat. This was not an invitation to wet-wade. Water was too deep and the waves tumultuous. It was a step of faith.